FFXIII: Lightning:
Buttons: In celebration of the recent release of the third FFXIII game, Lightning Returns, I made 35 shiny new buttons for the fanlisting~ ♪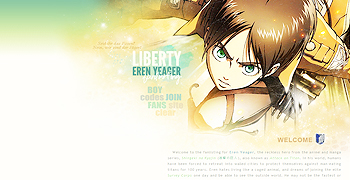 Eren Yeager:
My newest love is the reckless fighting boy from the anime/manga series, Shingeki no Kyojin, who will risk everything to save humanity ★
- Design: The layout is bright and earthy, and features our brave soldier ready to fight for our freedom ♥
- Buttons: Made 51 buttons.
Hatsukoi.org:
- Affiliates: Went through and removed dead links.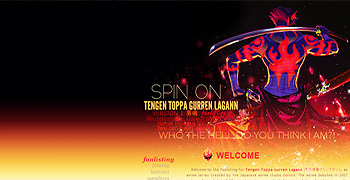 Tengen Toppa Gurren Lagann:
I am happy to present the fanlisting for one of the most inspirational and truly unforgettable series, about a boy who gains the confidence and strength to take on the universe ★
- Design: The layout is blazing with the intensity of the most badass character that ever lived, Kamina ♥
- Buttons: Made 188 buttons.
Kamina & Yoko:
Revamp: Version 1.2 features a few minor tweaks to the original design. My original plan was to update the sky from night to day, but I'm happy with the way this turned out. The background now features a crimson night sky, which I think adds a certain intensity to this badass duo ♥ I reanimated the starry sky and also switched to text links for the navigation.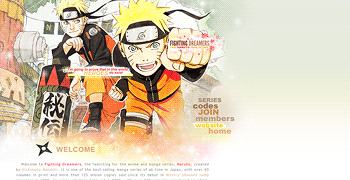 Naruto:
- Revamp: Version 2 Heroes features Shippuden!Naruto, looking very cool and handsome~ X3
- Donated Layouts: I finally got around to skinning the fanlisting so that I could add the two layouts graciously donated by the previous owners X3 There are now a total of four skins on the fanlisting :D