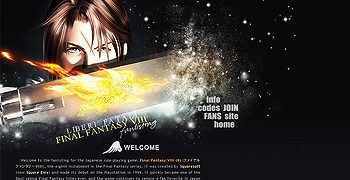 Final Fantasy VIII:
– Design: Version 1.2 features a couple of minor changes. First, I changed the font size of the title in the design. Next, I changed the overall color theme from blue to yellow/orange to match the fiery blaze of Squall's gunblade ♥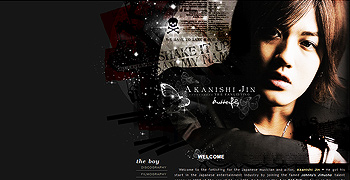 Akanishi Jin:
– Design: Reverted back to Version 1. I always loved how dark and sexy this layout was, and it looks way better than the layout I made for Version 2. So I went back to the original layout ♪
– Title: Changed title back to Butterfly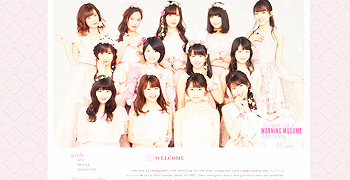 Morning Musume:
– Design: Version 5 Renai Revolution features a rotating header to celebrate the 20th anniversary of the cute J-pop group, Morning Musume ♥ I wanted to showcase all the amazing ladies throughout the group's history, and I chose five iconic lineups to define this group ♪
– Content: Updated the discography.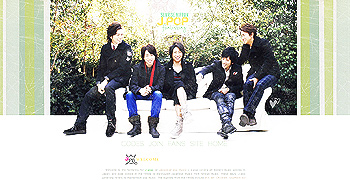 J-pop:
– Design: Version 3 Hatenai Sora features the reigning kings of the J-pop charts, the super handsome and talented boys of Arashi ♥ I wanted a happy and peaceful layout, and I chose Arashi to grace the layout because watching and listening to these guys always brings a smile to my face ♥
– Title: Changed the title to Sunrise Nippon ♪
– Content: Cleaned up the text.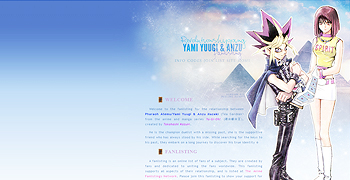 Yuugiou: Pharaoh Atemu/Yami no Yuugi & Anzu Mazaki:
– Design: Version 6 Dueling Hearts features a whimsical and dreamy design. I wanted something that was both beautiful and wistful for this pairing ♥ I reused the image of Atemu from his revamp because I love this particular image of him… and because that Atemu layout was actually meant for this relationship XD; But I thought the layout suited Atemu better so I gave it to him and had to create another layout for this relationship XD;
– Content: Cleaned up the text.