I closed 2 fanlistings, ranging in age from 11 years to 13 years with the network:
– Goto Maki (Musician)
– Kaz (huma.me) (Webmaster)
Thank you to all the fans that supported these fanlistings~ :D
Version Prologue ~Fighting Fate~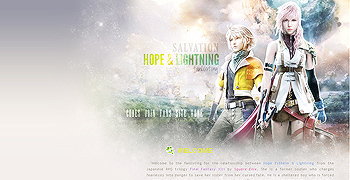 Version Epilogue ~Reminiscence~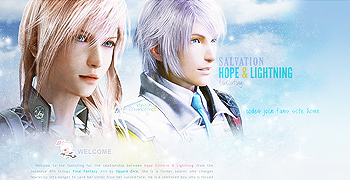 FFXIII: Hope & Lightning:
When Hope matured into a handsome young man in FFXIII-2, I immediately approved of the pairing of Hope & Lightning ♥
– Design: I made two layouts to show them at different stages of their lives. The theme for the first layout is the calm before the storm and features young!Hope and Lightning as partners in battle. The second layout has a dreamy design and features adult!Hope and Lightning as partners in life ♥
– Buttons: Made 70 buttons.
FFXIII: Hope Estheim:
– Buttons: Added 35 new buttons.
FFXIII: Lightning:
– Buttons: Added 40 new buttons.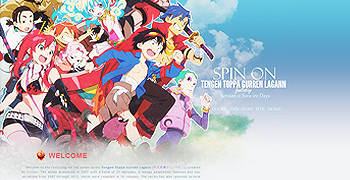 Tengen Toppa Gurren Lagann:
– Design: Version 2 features the major players of the Gurren-dan. The series is about kicking logic to the curb and doing the impossible, so I made a fun and colorful design that was inspired by their courage to chase after their dreams ♥
– Content: Cleaned up the text.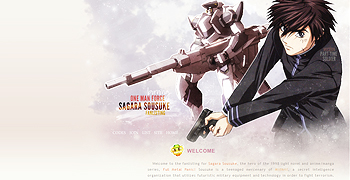 Full Metal Panic: Sagara Sousuke:
– Design: Version 1.2 features a new color theme as well as a simplified design. I felt the original sky blue theme didn't quite fit Sousuke, and the design was a little too cluttered. The layout is now a neutral mauve and is simple and clean – just the way Sousuke would like it ♥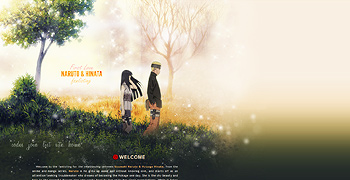 Naruto: Uzumaki Naruto & Hyuuga Hinata:
I recently adopted the fanlisting for Naruto & Hinata, from the anime/manga series Naruto ♥ I initially supported this pairing because it was the only way my other OTP was possible, but they slowly grew on me~ X3
– Design: I wanted a design that was romantic yet mature, so I kept things intimate and dreamy ♥
– Buttons: Made 42 buttons.