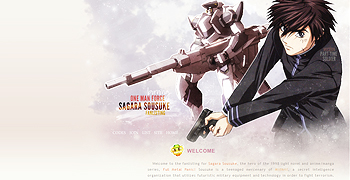 Full Metal Panic: Sagara Sousuke:
– Design: Version 1.2 features a new color theme as well as a simplified design. I felt the original sky blue theme didn't quite fit Sousuke, and the design was a little too cluttered. The layout is now a neutral mauve and is simple and clean – just the way Sousuke would like it ♥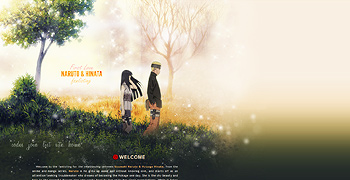 Naruto: Uzumaki Naruto & Hyuuga Hinata:
I recently adopted the fanlisting for Naruto & Hinata, from the anime/manga series Naruto ♥ I initially supported this pairing because it was the only way my other OTP was possible, but they slowly grew on me~ X3
– Design: I wanted a design that was romantic yet mature, so I kept things intimate and dreamy ♥
– Buttons: Made 42 buttons.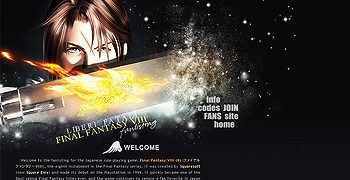 Final Fantasy VIII:
– Design: Version 1.2 features a couple of minor changes. First, I changed the font size of the title in the design. Next, I changed the overall color theme from blue to yellow/orange to match the fiery blaze of Squall's gunblade ♥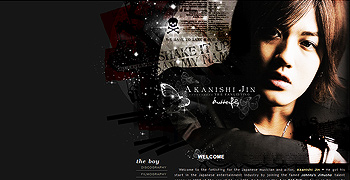 Akanishi Jin:
– Design: Reverted back to Version 1. I always loved how dark and sexy this layout was, and it looks way better than the layout I made for Version 2. So I went back to the original layout ♪
– Title: Changed title back to Butterfly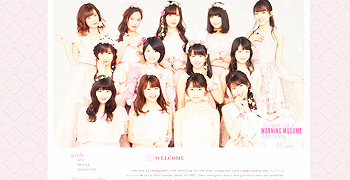 Morning Musume:
– Design: Version 5 Renai Revolution features a rotating header to celebrate the 20th anniversary of the cute J-pop group, Morning Musume ♥ I wanted to showcase all the amazing ladies throughout the group's history, and I chose five iconic lineups to define this group ♪
– Content: Updated the discography.